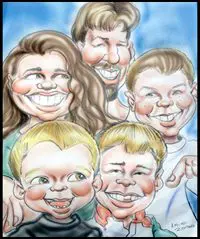 Deming Lawn and Landscape is a small family owned and operated business. Due to our size and commitment we are able to offer you personalized quality service.
Since our name is on our company, we take your happiness with our work very seriously! Many companies talk a good game, but after 25+ years, Deming Lawn and Landscape, provides superior service season after season! We make sure we "do it right the first time", and concentrate on customer service to ensure your repeat business.
We have many references, all over Northern Virginia of satisfied customers with beautiful Lawns and Landscaping, who have been with us for years. Many of our customers have been with us for over 15 years because we strive to build our reputation on quality service and dependability.
We are licensed and insured. We offer excellent warranties behind our work, season after season! We use only the very best materials and supplies; we never cut corners! We use modern and well maintained equipment and we pay our employees better than most companies will. We understand that experienced and well paid employees perform the kind of services you expect from a quality landscape company!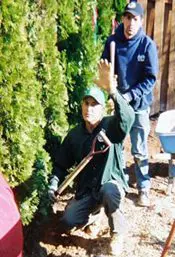 We take time in the off season to educate our employees on newer and better practices, also addressing ways to improve our services for you. We strive season after season to educate and improve our company, family, employees, and our practices. Brothers, Josh and Tyler Deming have both completed rigorous and thorough training to become experts in their field. We are proud to list their certifications below.
We look forward to building a long term relationship with you and your family for years to come!